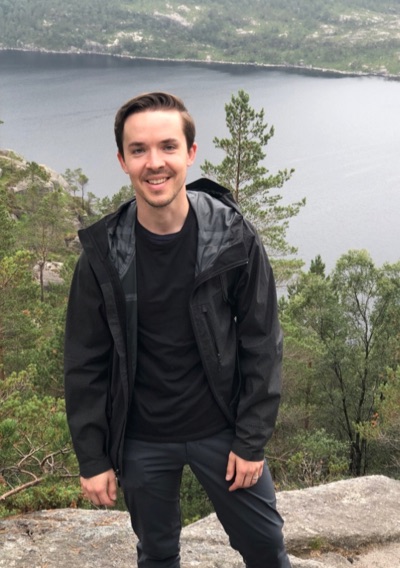 Currently working at 23andMe as Group Product Manager on the Health team, managing a team of 2 PMs. Previously, I was Senior Product Manager on the Mobile team. Our iOS app has over 200,000 ratings, with an average of 4.8 stars. Our Android app has been downloaded more than 500,000 times on the Play Store.
Some projects I've led since joining:
Added "Nearby Invitations" on iOS, which makes it dead simple to connect with another 23andMe customer when you're in physical proximity and both have the app.
Added "Social Share Cards" to both iOS and Android, which lets customers create beautiful, personalized images based on their ancestry results, which they can then share to social media.
Added kit purchase using Apple Pay inside our iOS app.
Launched the ability to register a 23andMe kit using our iOS or Android app, including scanning the barcode with the phone camera (it's super cool!).
Added Connections to iOS and Android apps, letting users send/receive/accept invites to connect and compare their results with other customers.
Added iPad support for even better browsing and consuming of reports.
Continuously moving our Android app toward better implementation of Material Design concepts, resulting in a better UX for our customers.
Previous experience
September 2016 - September 2017
Motif Investing
I joined Motif as Senior Product Manger for iOS and Android apps. Launched Motif BLUE subscriptions on iOS and Android, which helps active traders save money on trades, auto-investments, and auto-rebalances.
Launched Motif Impact on our native apps, the only "roboadvisor" that allows customers to tweak their investments based on their personal values (i.e. "Sustainable Planet" or "Good Corporate Governance"). See Techcrunch coverage.
November 2014 - September 2016
Guidebook
Led a small team to build and launch our Campus Tours product in December 2015 (See blog post). This app experience allows prospective students to take walking audio tours of a campus during times when a traditional tour is not available. Worked hand-in-hand with University of Oregon (covered in campus newspaper) and Santa Clara University as beta clients.
Used customer surveys and insights to build "Mobile Admin," which enabled customers to make updates to their guides on the fly, directly from their phone. This proved useful for last-minute schedule or location changes at an event. See blog post.
Coordinated mobile and backend engineers to build "deferred deep links," which automatically presents the correct in-app guide for our first-time users, eliminating the need for them to search. Through device fingerprinting, we're able to predict which guide a user is looking for, and it quickly became responsible for 25% of our guide downloads. See article with screenshots here.
December 2010 - October 2014
Chegg
In 2014, I worked with a remote Chegg engineering team in Israel on our iOS and Android apps.
Managed a complete rewrite and redesign for Flashcards+, an iOS app acquired by Chegg in late 2013. The goal was to refresh the app while introducing the userbase to other helpful Chegg services. The revamped app held a 4.5 star rating and reached the top 20 in Free Education apps.
In 2013, I managed signed-in and signed-out homepages for Chegg.com. Executed multiple A/B tests and built awareness and trial for a handful of business lines.
In 2011/2012, developed feature parity between Cramster and Chegg Homework Help, then migrated hundreds of thousands of Cramster users to the new site.
May 2010 - December 2010
Cramster (acquired by Chegg)
Cut my teeth as a product manager at Cramster in Pasadena before an acquisition by Chegg in December 2010.
Got my first experience in mobile, A/B testing, and agile development.